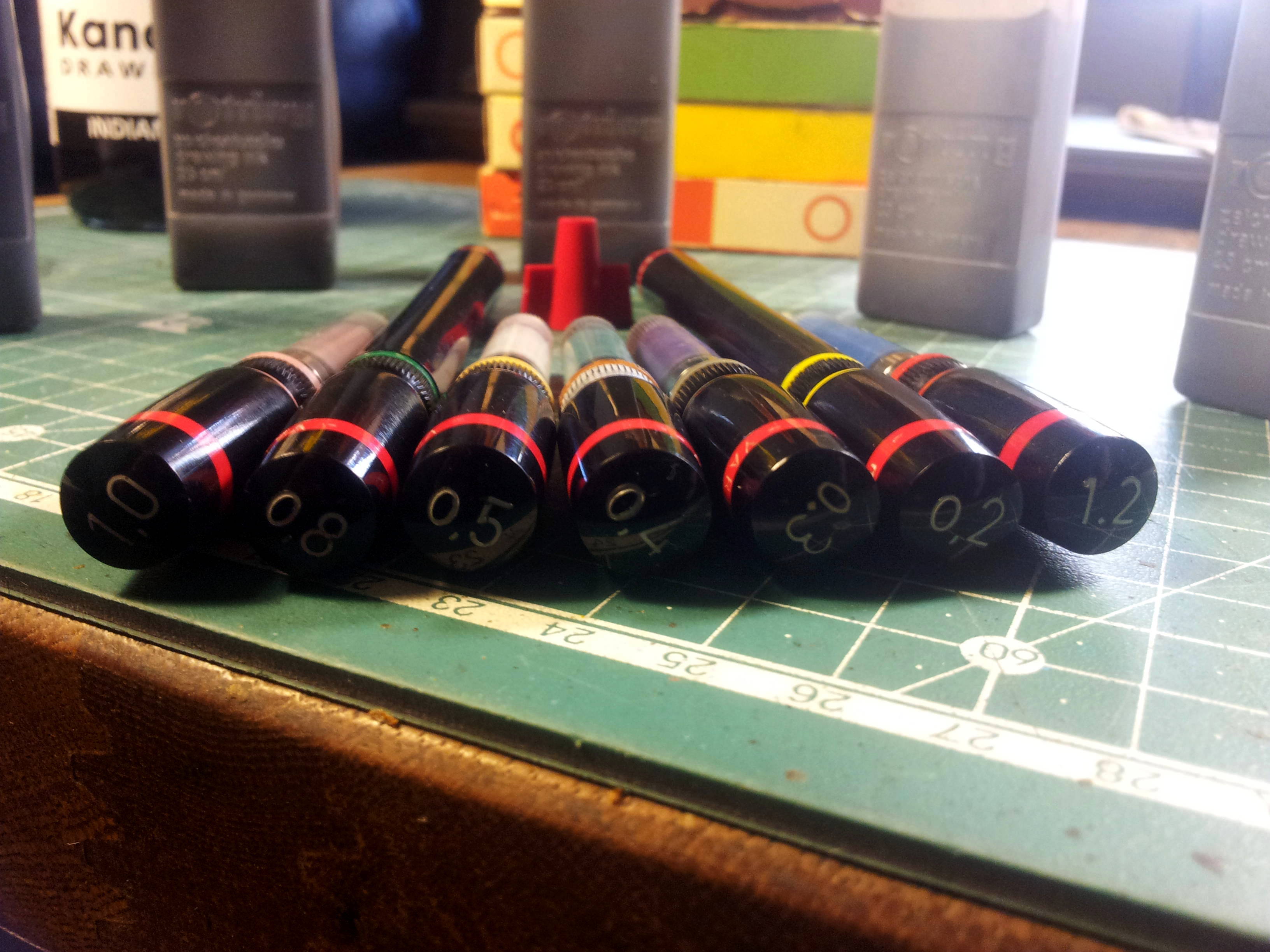 Only Pen I coulden't get back was 0.1 mm Needle was bend….:(……Tre is missing so there is seven back all working….Puff Puff  I could not save the Ink.
But the bottle is perfect as refill to My Ink Jar … When I drawing…Btw..I also find some Old drawing's…ROFL
Lusky Luke is Drawn for around  45 year's ago Other is from late 80's – 87 >      Can remember how much I like them ( The Tuch Pen 🙂   Puff Puff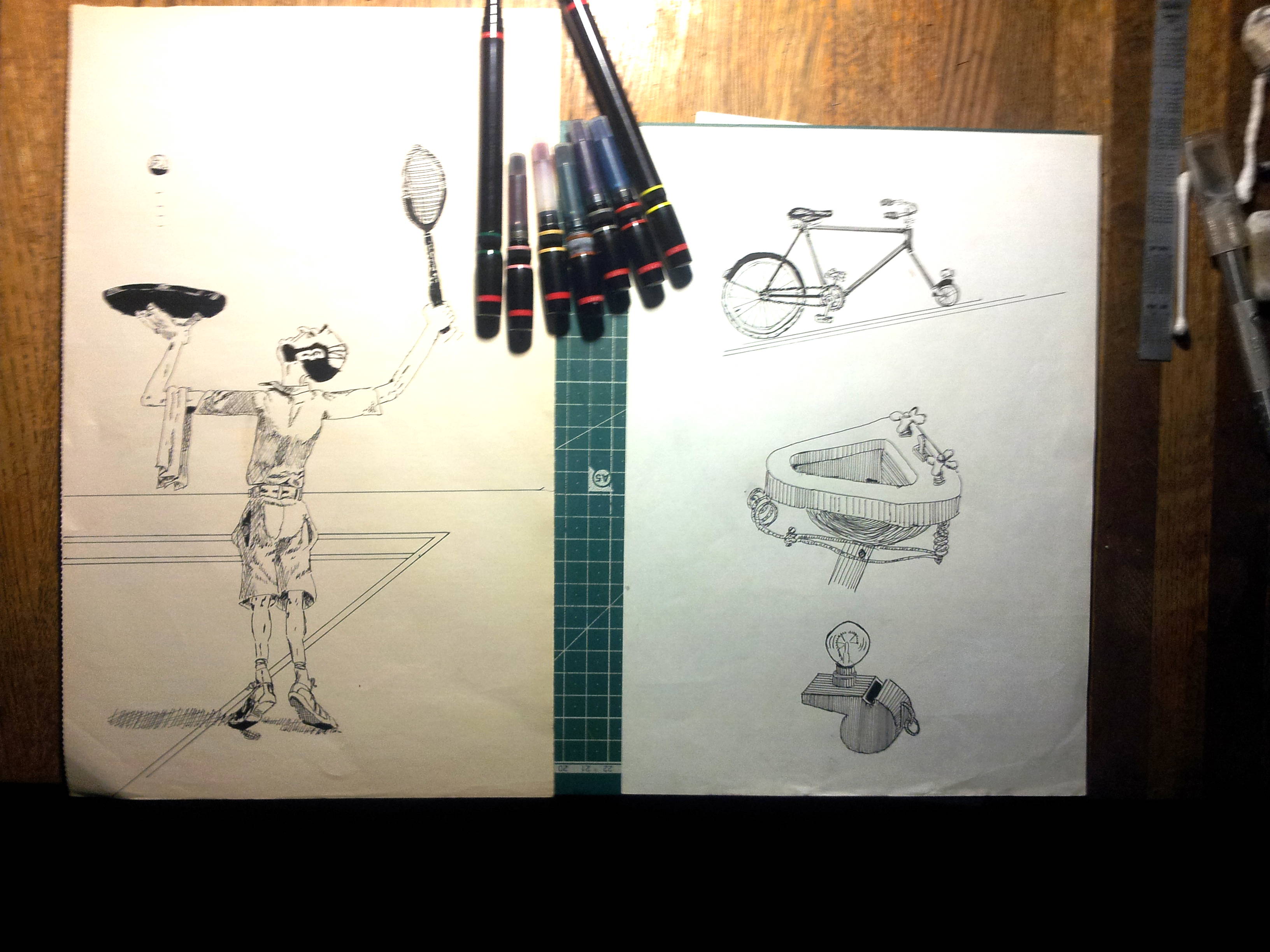 Around late 80's I got My Amiga 500 + Deluxepaint and a nice 15 inch Color Monitor + a 100 Mb Hard disk…Dam..It was expensive..I got My first Wacom Tablet too I still have it….:)
Rofl….It was amazing…Thought i wil lnever run out of space – From here I stop drawing on paper and begin to draw on the computer…At that time it was amazing…I was blown away with Deluxe paint….Today have a Amiga Emulator on My Comp…..:)
This is one Test paint of the Derwent Studio Colour also from around late 80's…..Haven't usede them since…I just bought them because I love colour's.
Cheers – Prost – Kippips….And Puff Puff
Tai