I will make One comic front pages for every kind of Derwent pencils I have.
It is……Pastel – Soft Colour – Water Colour – Ink – Studio Colour and Artists Colour pencils…..Phew……:)
Here are the first two…I will draw and line up with Ink….Make the background with Oil Pastels.
(Another Medie I shall Try  learn so use it here is fine ) Same way for them, all……Puff  Puff
First one is Water Colour…They can be used without activate them….Looool…I made a Bummer….Maybe I'm was tired…:)   I painted it on backside of a not water colour paper …Here it go anyway.
Next is Soft colour pencils…
Very nice to use and they smell so good…..I used a colour blender…( Derwent's own…Anything can be used )                                                                                      To blend colour into paper and a little together in the Kayak…                                                                                                                                                                            I have no experience so I can only say they worked fine….Easy to see….After…..)
Soft Colour:
Here….Just to the right…You see My best friend…..Cheers and Puff Puff…..:)
Here are a setup of the tools I use to make Drawing and Background  + Nip Pen and Ink…To line the drawing up.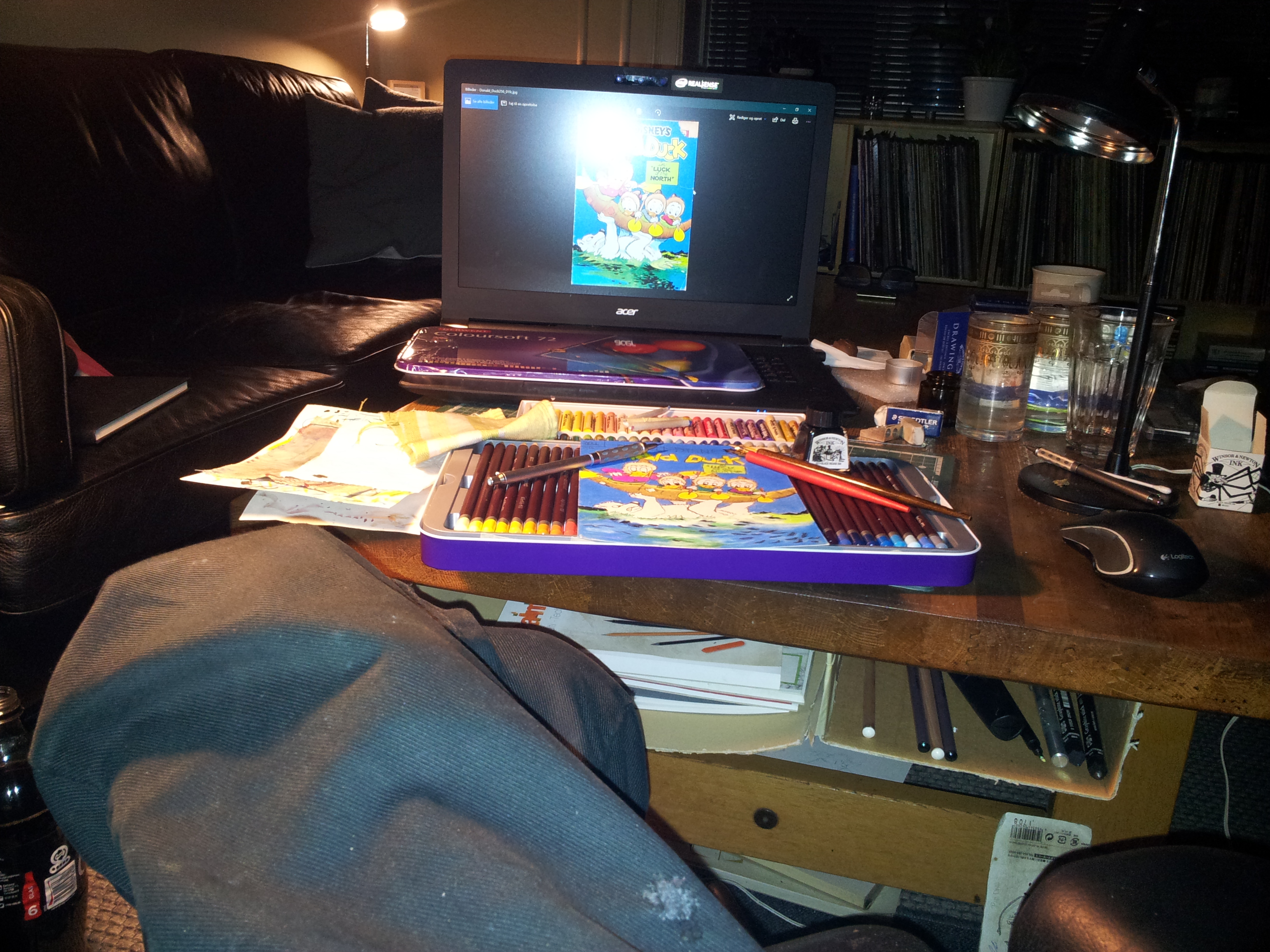 Nib Pen, how could I forget them?   They are amazing can hardly wait to use them again…Damn … Kizz Kizz….Nip pen's
Tai